We are very proud to be the seventh generation running Baxters – the original Morecambe Bay potted shrimp family firm
We love producing the famous Baxters Potted Shrimps, which we have been doing continuously since the 1800′s. We have never altered the basic process and by using only the best raw materials in hygienic conditions we have achieved a consistently high quality product.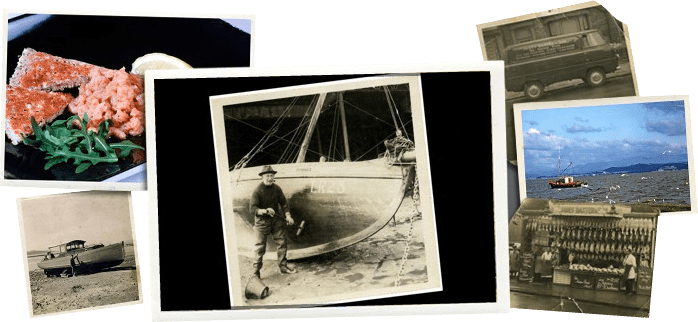 We aim for 100% satisfaction and have many regular customers who have supported us over the years, including a Royal Warrant from HM Queen Elizabeth, The Queen Mother, initially granted to Harry Baxter in the 1960's. In the 1970's, the Royal Warrant from HM The Queen was granted and is still retained to this day. A worthy recognition for this original English delicacy.
The original shrimpers
The Baxter family arrived in the district in the 1600′s, and in the early days combined farming with fishing, a way of life that is still found on the north side of the bay. But the fishing side of the business grew with Morecambe, and the farming has long since stopped.
Founded in 1799 by James Baxter & Son, Baxters have been potting shrimps for over 200 years and can be regarded as true masters of the trade. Baxters original slogan "If its a fish course, its Baxters of course" still resonates throughout the firm today.