Shrimp and Mushroom Pasta Salad
admin
Shrimp and Mushroom Pasta Salad
When summer finally arrives in Britain it is time to ditch the stews, the pies and other stodgy winter warmers. Summer is the time when you want to be eating lighter meals that really reflect the season. This pasta salad is a light and refreshing meal that is just as filling as any winter meal, whilst also tasting fresh and nutritious. All of the flavours in this dish are perfectly balanced to give a final dish that is the perfect light summer lunch.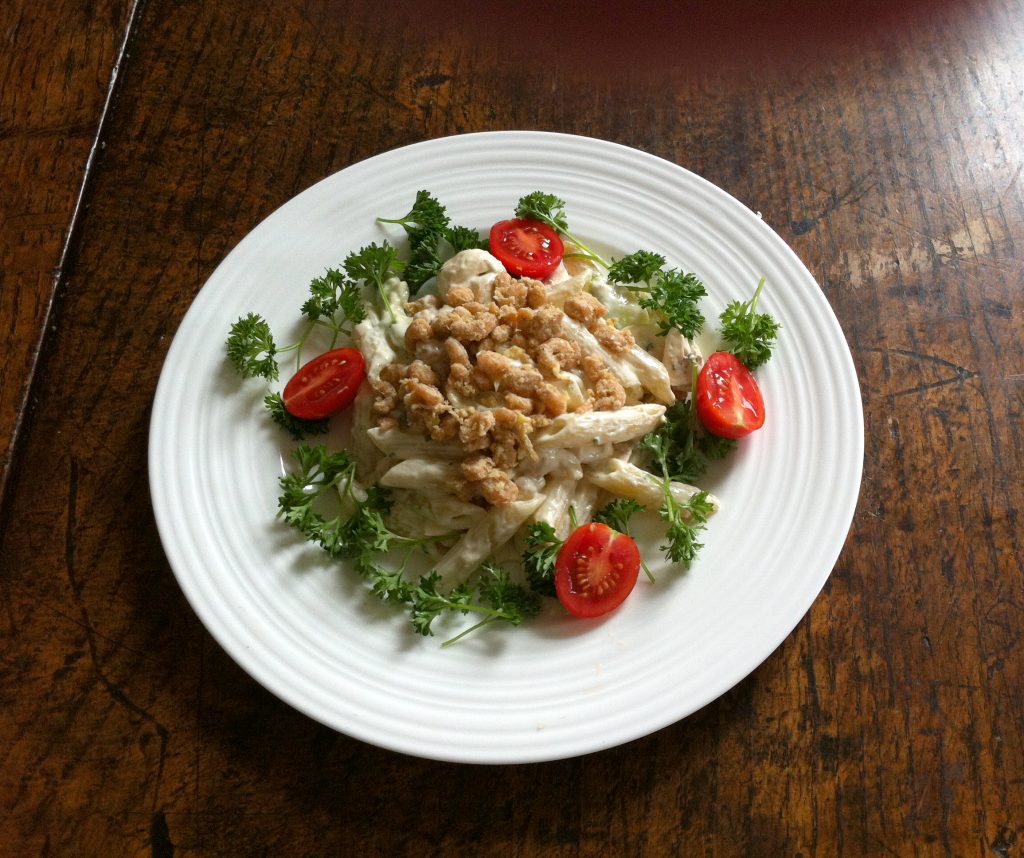 Serves 4
To serve more simply adjust the ingredients to accommodate, and don't forget we have larger 200g tubs of our famous potted shrimps available!
Ingredients
1 x 200g pot of Baxters shrimps.
175g pasta shapes (conchiglie works great but any will do).
30ml mayonnaise.
30ml sour cream.
15ml lemon juice.
1 crushed garlic clove.
10ml chopped chives.
100g button mushrooms (sliced).
1 avocado peeled and sliced finely (using a peeler will give you perfect thin ribbons).
Salt and pepper to taste.
How to cook it
Cook the pasta in boiling water for around 10 minutes or until just tender (Al dente). Then drain and rinse in cold water to cool it down.
Toss the avocado in the lemon juice and add to the pasta, making sure to distribute it properly.
Add the shrimps and the mushrooms to the pasta, remembering to reserve a few shrimps for garnish later.
Mix the mayonnaise, cream, garlic, chives and season to taste with the salt and pepper.
Fold the dressing into the pasta and turn into a serving dish.
Serve garnished with the reserved shrimps.
Taking no more than twenty minutes to prepare this simple, yet complex, dish will maximise the time that you can spend enjoying the sunshine. Any good white wine will make the perfect accompaniment to this meal, but a sparkling wine such as Prosecco lends itself perfectly. If you do not want an alcoholic accompaniment, simply place some crushed mint leaves in a tall glass, fill it with ice, and top it up with lime cordial and soda water for the perfect crisp summer refreshment. Enjoy…