Scrambled Eggs and Baxter's Potted Shrimps on Toast
admin

Here at Baxter's, we have always maintained that our potted shrimps are an incredibly versatile ingredient. Whatever meal time you choose to eat them at, there is sure to be a recipe that is perfectly suited for you. Below is a recipe for scrambled eggs with a twist; whether you eat during a lazy Sunday breakfast or a late supper, they are sure to hit the spot every time. This recipe is easy enough for even the most inexperienced cook to get right the first time. One thing's for certain though; the first time you cook this will certainly not be the last.
Scrambled Eggs and Baxter's Potted Shrimps on Toast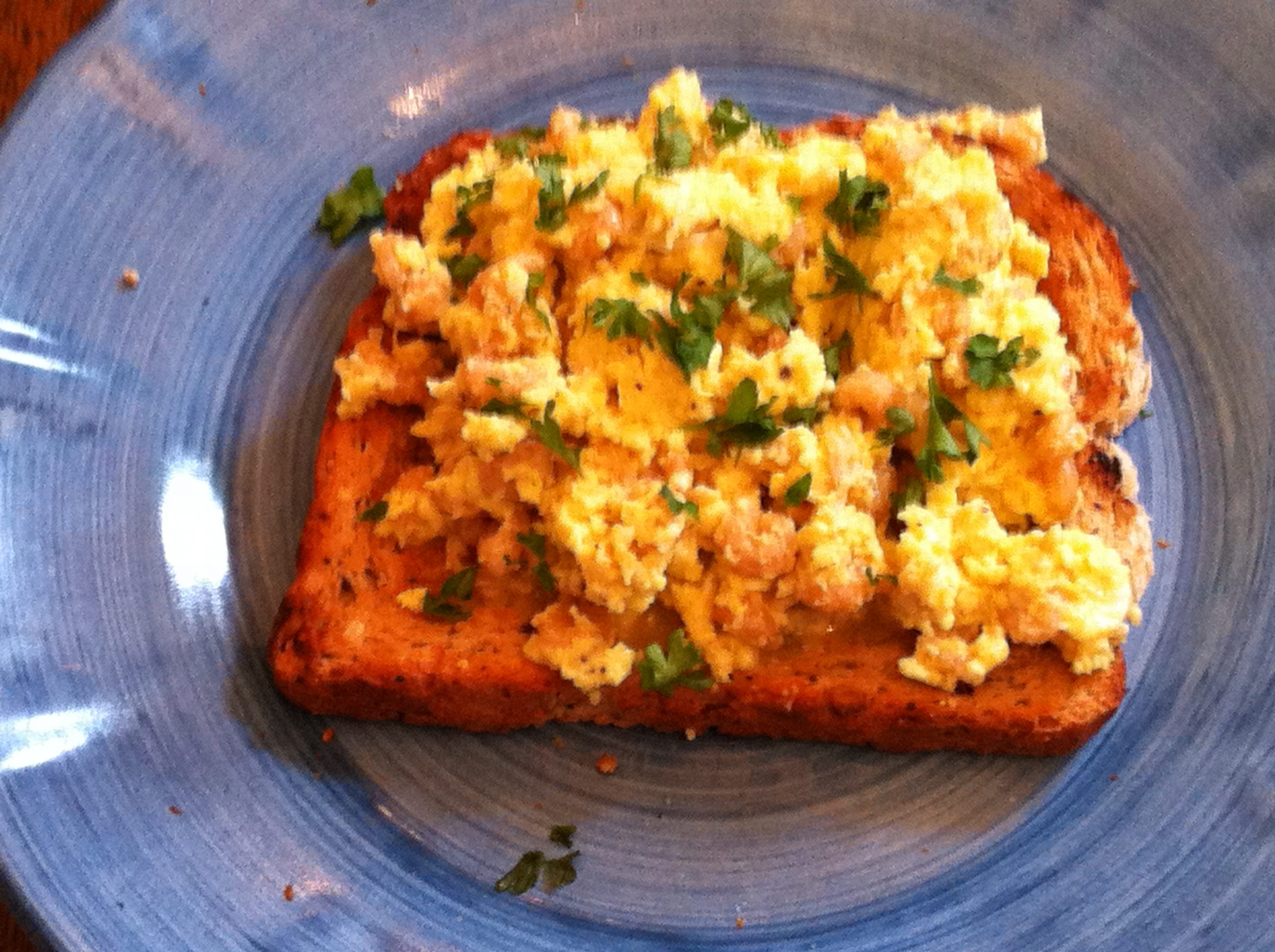 Serves 2
To serve more simply adjust the ingredients to accommodate, and don't forget we have larger 200g tubs of our famous potted shrimps available!
Ingredients
4 large eggs.
2 x 57g pots of Baxter's Potted Shrimps.
Pinch of sea salt and freshly ground black pepper.
Knob of butter (plus extra for toast).
4 slices of bread; preferably brown.
Preparation
– Crack eggs into a bowl and add both pots of shrimps.
– Beat with a fork until eggs are frothy and the shrimps have broken up.
– Add sea salt and black pepper.
– Place a small pan over a low heat and then melt the knob of butter.
– When the butter is melted, add the mixture of eggs and shrimps to the pan.
– Stir the mixture slowly; keep it moving to prevent the mixture from sticking.
– Make the toast while the eggs and shrimps are cooking.
– The mixture of eggs and shrimps should still be slightly runny when you take it off the heat, as it will continue to cook.
Tip onto the buttered toast and serve hot straight away.
Notes
If preferred, crumpets or muffins can be used in place of toast.